Andrea Stephenson
CEO of a community-based health center in South Florida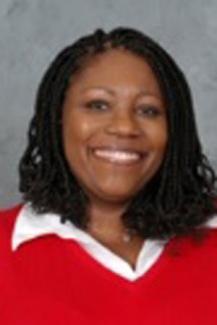 Andrea Stephenson Royster is the CEO of the Health Council of Southeast Florida (HCSEF), one of 11 local health planning councils established by the Florida state legislature. In this role, she directs a team of dedicated professionals committed to providing an array of services, including health planning, community health, and population health management; program development and evaluation; chronic disease management, and the promotion of healthy lifestyles for residents of Palm Beach, Martin, St. Lucie, Indian River, and Okeechobee counties.
Ms. Royster also serves as the CEO of the Lake Okeechobee Rural Health Network (LORHN), which is one of the nine rural health networks in the state, also established by Florida Statute to focus on specific health-related issues and challenges facing residents living in Glades, Hendry, Martin, Okeechobee, and rural Palm Beach County.
With a Bachelor of Arts degree in Sociology with an emphasis in Medical Sociology as well as a Master's in Health Science and a Master's in Business Administration from the University of Florida, Ms. Royster has more than two decades of experience in health care and human services. She has devoted her career to efforts to: increase access to health care, reduce disparities in health status, promote health equity, and advocate for vulnerable populations. Efforts on cross-sector collaboration, data integration in sound decision-making, and effective and meaningful community engagement strategies have been a focus for Ms. Royster.
Ms. Royster is also a skilled facilitator and trainer and has taught as an adjunct professor, instructing undergraduate students in various health administration facets.
Ms. Royster is a graduate of Leadership Palm Beach County (Class of 2005), received the Palm Beach County Medical Society's Heroes in Medicine Award for Community Involvement (2005), was recognized by Success South Florida as one of the "Top 40 Black Professionals Under 40" (2006), and selected as a member of Who's Who in Black South Florida (2007). She has also been recognized by Legacy Magazine as one of the "25 Most Influential Women in Business" (2011), one of the "25 Most Powerful Black Professionals" (2012), one of the "Top Black Healthcare Professionals" (2018), and one of the "50 Most Powerful Black Leaders in Business & Industry" (2019).
Ms. Royster currently serves on the Board of Trustees with Palm Health Foundation and on the Board of Directors with Everglades Area Health Education Center (AHEC).