Beth Okantey MSW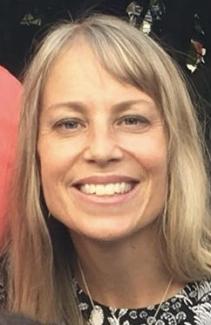 Beth Okantey has been working in social work for more than 27 years.  In the US, she worked with homeless adults assisting in an employment and work readiness program, with chronically mentally ill adults supporting them to live semi-independently. She simultaneously worked in child welfare with families and helping to implement a parent mentoring program and a drug court program and in public health providing counseling for low-income pregnant women and helping to implement a grassroots community development project to decrease chronic disease.
Beth has spent more than 15 years living and working abroad.  Eleven of those years have been in Ghana, West Africa where she served as a Peace Corps Response Volunteer helping to implement an HIV/AIDS education program in a local teacher training college.  She also developed a field practicum program for BSW and MSW students in Ghana.  She has supervised 80 students from 17 different universities since 2013.  In addition, Beth and her husband started a non-profit organization in 2006 to provide scholarships to support Ghanaian high school and university students who were unable to afford their tuition.  In 2014, Beth and her husband began Palm Institute, a small liberal arts college.  Palm Institute began offering diploma courses and currently offers degree programs in business information technology and business administration.  Palm Institute's goal is to provide a quality and critical thinking-based education while cultivating ethical leaders.  
Beth also spent time in Jamaica volunteering at a local YMCA, as a Peace Corps Volunteer in Malawi, Southern Africa working as a health educator and in England working in child protection.  
Beth began teaching at the university level in 2010 and currently teaches on-line undergraduate and graduate social work courses through Portland State University, University of Arizona Global Campus, University of Alabama, University of Nevada at Reno and Walla Walla University.  She is now a doctoral student in the College of Social Work, and is working with the center as an affiliated student.