Vince Crisostomo
Director of Aging Services; San Francisco AIDS Foundation (SFAF) San Francisco, CA | Community activist and long-term HIV survivor,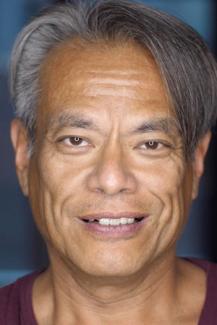 Vince Crisostomo is a gay Chamorro (Pacific Islander) long-term HIV/AIDS survivor who believes in the healing power of the community and has dedicated more than 30 years to HIV/AIDS activism and LGBTQ communities. He is passionate about bringing health care to all and social justice equity to people of every sexual identity, HIV status, gender, race, and age.
Vince previously managed the Elizabeth Taylor 50 Plus Network for long-term HIV survivors at SFAF. He co-chaired the HIV & Aging Work Group and was an active member of the Mayor's Long-Term Care Coordinating Council. Vince has led a number of grassroots HIV advocacy & LGBTQ organizations both in the U.S. and overseas. He was executive director of the Coalition of Asia Pacific Regional Networks on HIV/AIDS, founded the Pacific Island Jurisdiction AIDS Action Group, and served as a United Nations NGO delegate for the Asia Pacific. In 2019 having won the popular vote, Vince was Community Grand Marshall for San Francisco Pride. On September 16, 2020, he assumed the role of SFAF's Director of Aging Services.